Client Portal
The Client Login is how we ensure there will be no surprises while we build your house. Advantage Homes provides each new client with a client login account. This becomes your contact point for sending messages, viewing pictures and corresponding with your Home Consultant. You Home Consultant will provide you with a walkthrough of the client login system before construction begins.
Some of the things you can do through the Client Login:
---
Get a Summary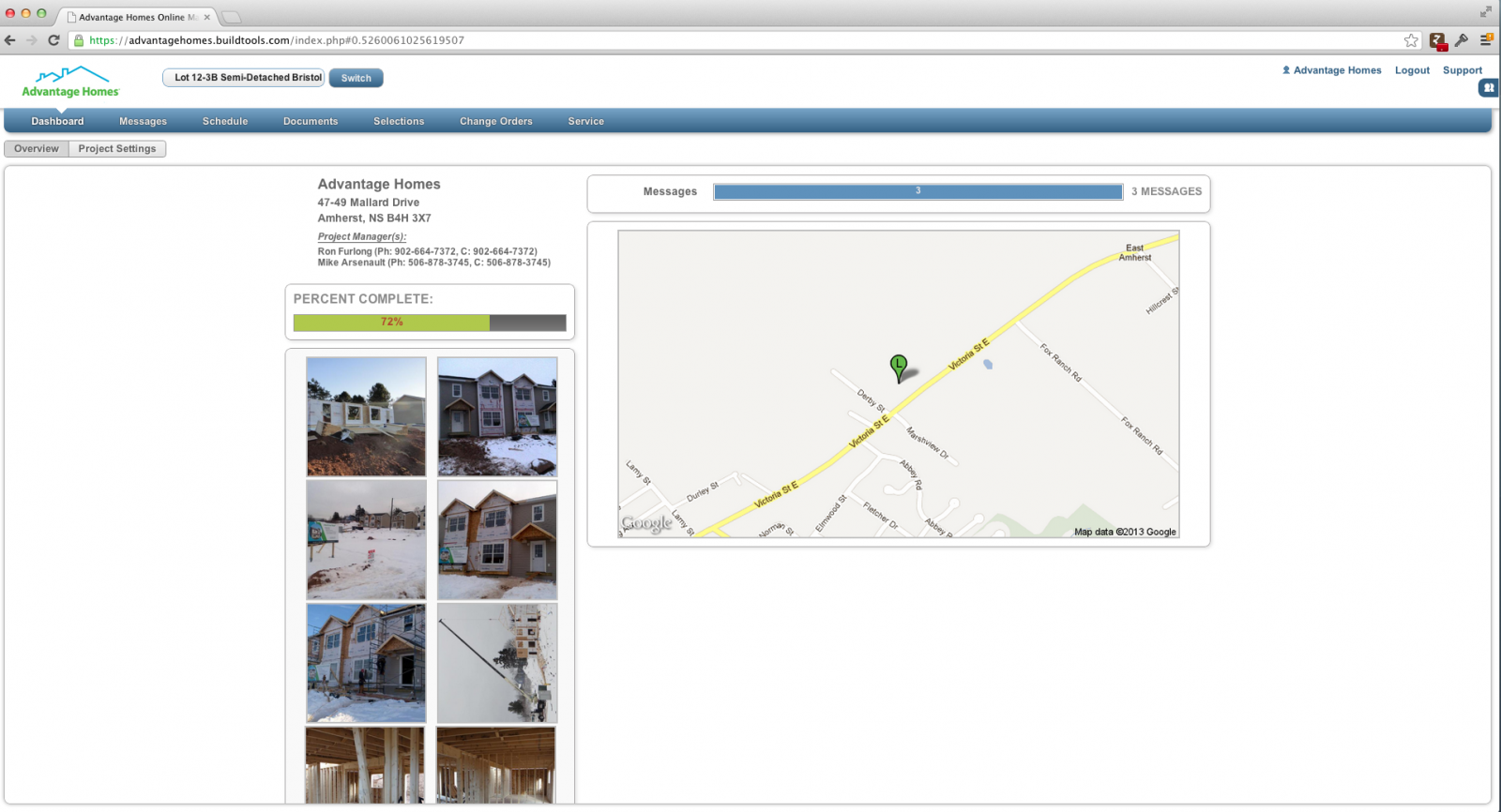 The first page provides you a summary of the project. You can see any new pictures, a map of the project and the percentage complete. This gives you all the required information in one quick screen.
---
Send and review Messages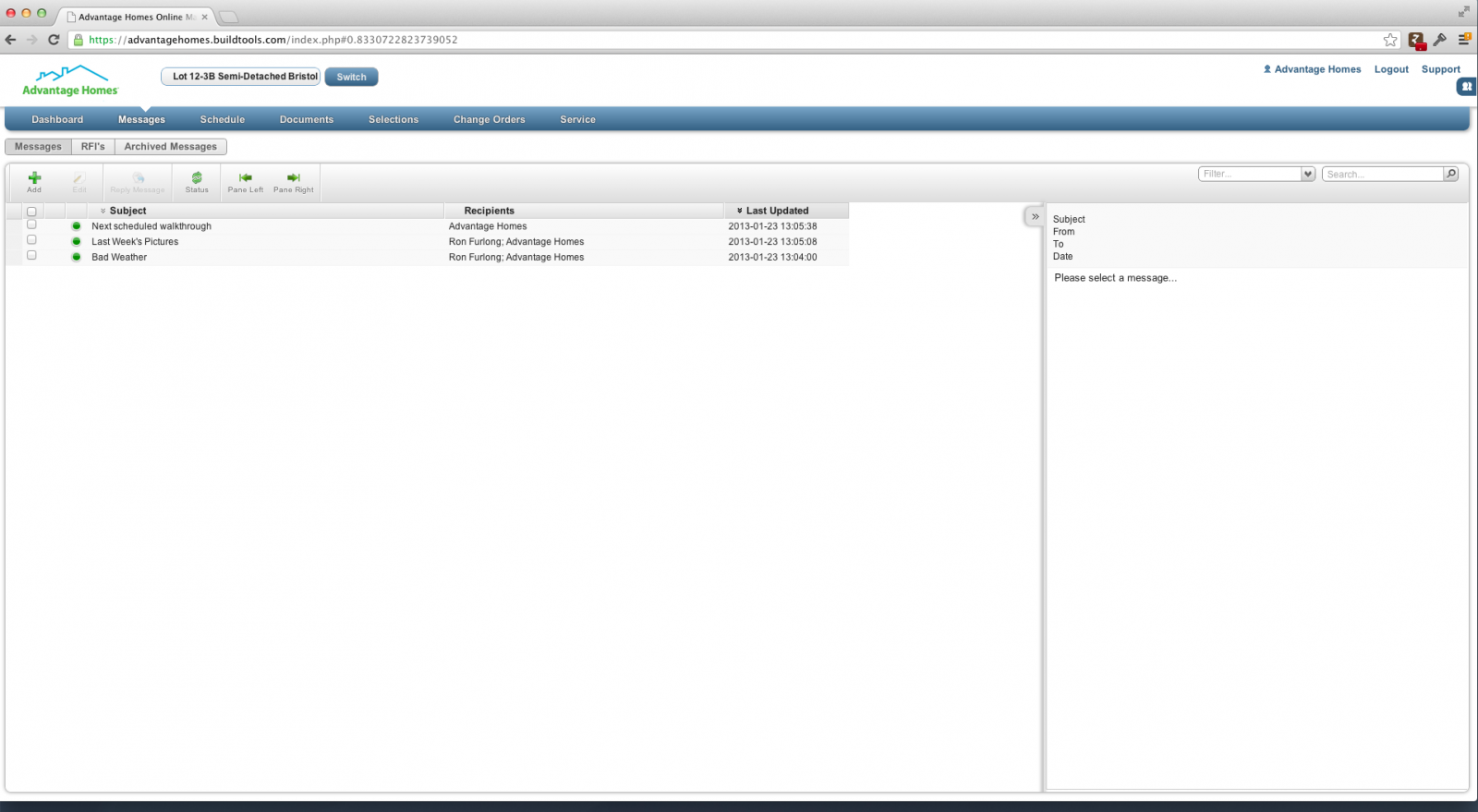 Stay in contact with your sales consultant and project manager during construction by using our message center. Stay in the loop and prevent and surprises from coming up.
---
Review and Share Weekly Pictures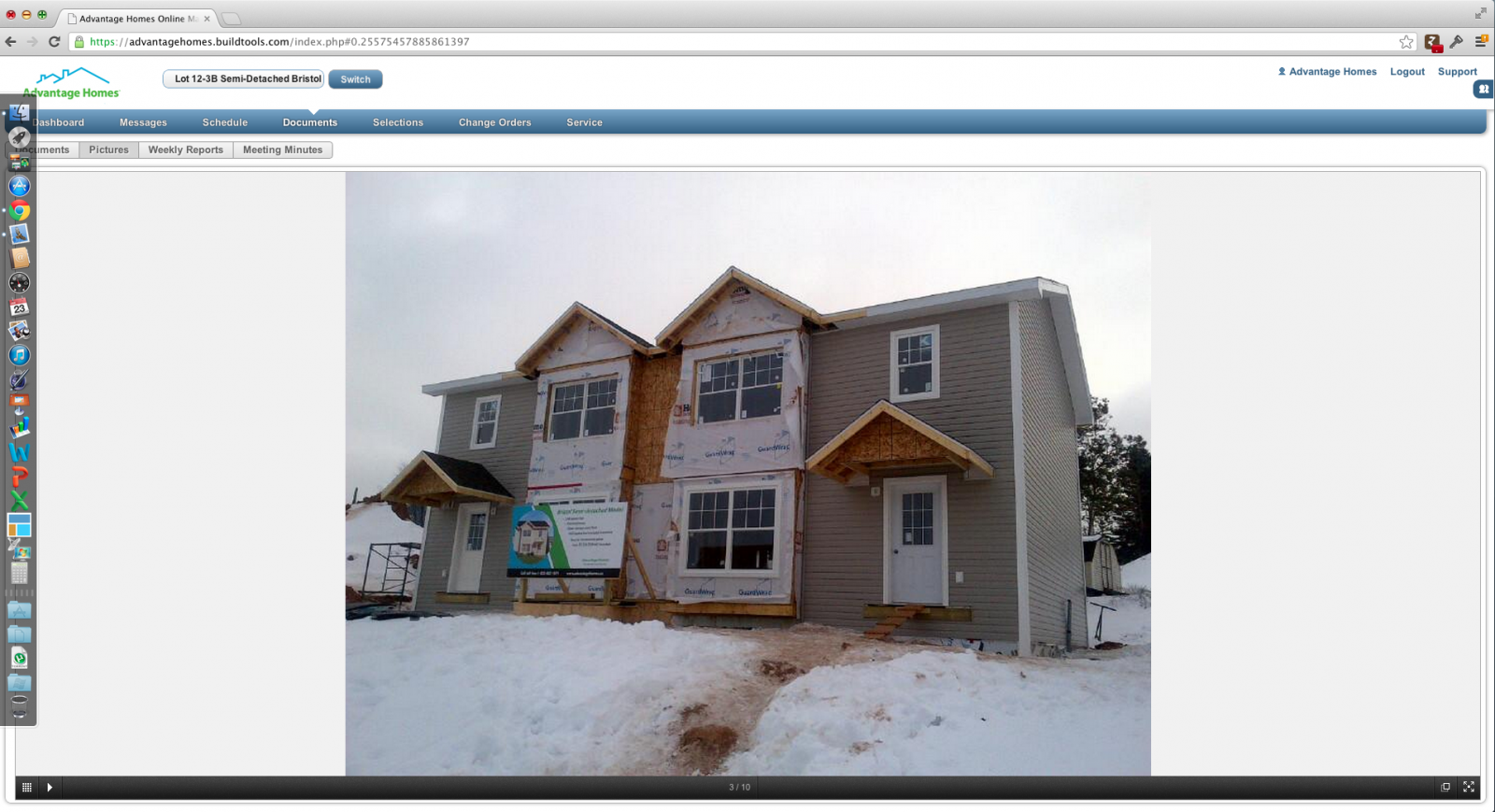 Your project manager will upload weekly pictures for you to view and share. You'll be able to watch your house be built from the comfort of your home. These pictures will also be sent with your weekly report.
---
Submit Warranty Requests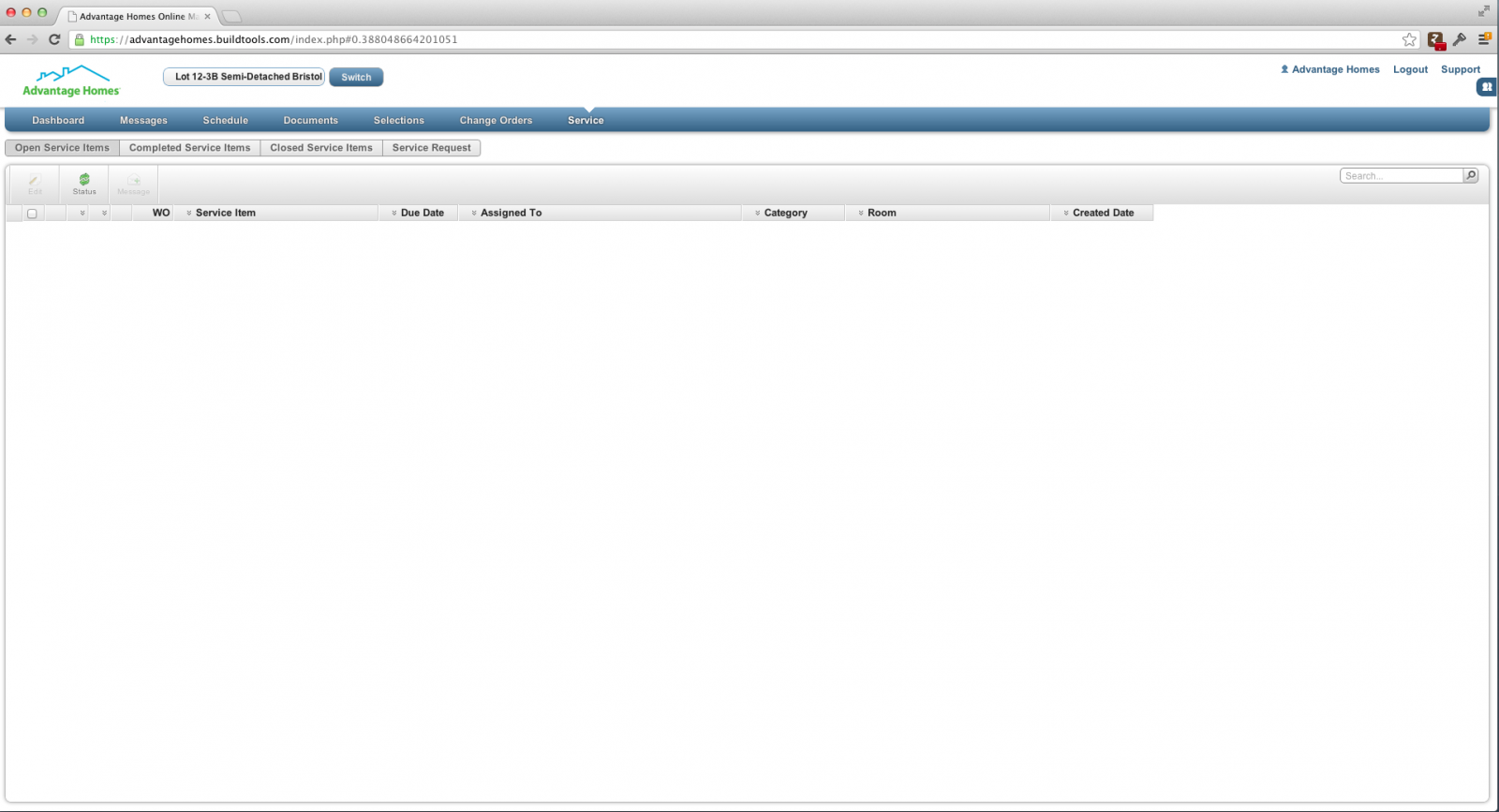 After construction is complete, and you've entered the Warranty Period, you are able to log-in to submit and to track any service items that may arise.
Contact us for more information on the Client Log-in.
Customize your Home

Use our build and price module to customize and calculate the price for your new house here.